For five weeks I'm recommending anime series that are great to binge watch, and which provide something of an uplift while we're in Lockdown.
Read my previous recommendations: the anime romcom of Toradora, the 'Sci-Fi noir' of Cowboy Bebop, and the stunning drama of Violet Evergarden. Or read my blog about why anime is worth watching (and how it's definitely not just for kids).


My recommendation this week is a wonderful 'slice of life' series called Barakamon.
Barakamon
"…this series has more than a little whiff of 'Local Hero' about it"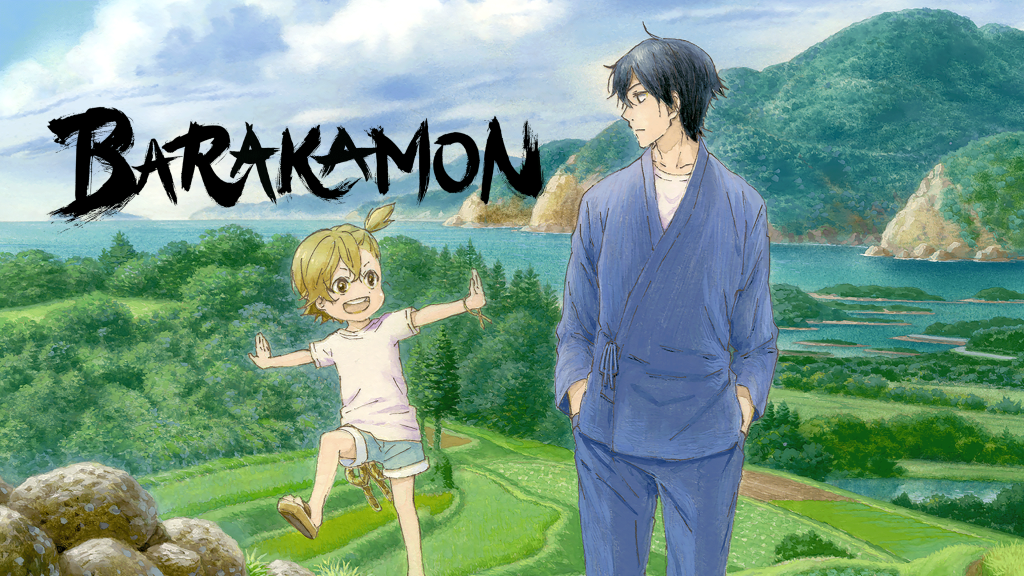 Barakamon: Kinema Citrus 2014, 12 episodes, 8.2/10 on IMDB
Seishu Handa is a young calligrapher in modern-day Tokyo. However when a famous curator is less than complimentary about his work, Seishu punches him. His father banishes him in disgrace to live on a remote island.
As a born-and-bred city boy, Seishu is very much a fish out of water in the small community. (The setting is the Gota Islands, off Kyushu.) He's unused to not being surrounded by technology, struggles with the local accents and the inquisitive nature of the islanders. None of this is helped by the fact that the house he's given to live in was previously empty and was used by the local children as a den. There's a good host of characters in Barakamon that we meet, ranging from the island kids to the village chief.

Naturally, the background arc is very much about Seishu's own development (including 'finding' his own style in calligraphy), but really Barakamon is a show of gentle humour and interaction between people, and a frankly beautiful depiction of life on the islands. And if this sounds a bit familiar, it may be because this series has more than a little whiff of 'Local Hero' about it. No, I don't mean it was influenced by it – but the arrival of an outsider in a vibrant community, and for the first time properly experiencing nature, holds similar echoes.
The one downside of Barakamon is that it's only twelve episodes long, and it feels like it could have gone on for a fair while longer – the last two episodes in particular make for a satisfying ending, but do feel a bit rushed. And like with last week's review, the 'slice of life' nature of this series means kids may find it boring. But again, these are minor critisims, this is a relaxing, cheerful show to watch.

At the time of writing, Barakamon is streaming on Funimation, which you can watch for free if you don't mind all the adverts, or take a month's free trial. (Or you can borrow my Blu-Ray…) Watch out for it coming out on other streaming channels too. Note: The English dub version is pretty good on this series.
Last one next week, and again I've a completely different show lined up compared to those I've already recommended. (No, for those commenting, it's not SAO…!)


Page updated 21/02/21