Now, most of the time, my own favourite 'escape' is to curl up with a good book. Sometimes though it's good to immerse ourselves in a great film, especially in times of trouble. The following are my top 10 films that have a definite 'feel good' vibe and never fail to put a smile on my face no matter how many times I watch them. Why not give them a whirl if you've never seen them?
Local Hero (1983)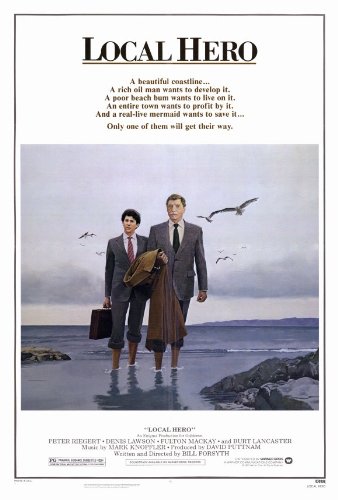 American oil executive travels to the Scottish Highlands to buy up a fishing village so his company can build an oil terminal. Some of the locals have ideas of their own… Sounds simple, right? Local Hero is a gentle comedy with well-observed characters, gorgeous scenery, a haunting soundtrack by Mark Knopfler, and a story where the audience often has to think for themselves.
Bill Forsyth [dir], Peter Riegert, Peter Capaldi, Burt Lancaster, Jenny Seagrove, Denis Lawson, Fulton Mackay
If you like this, try Gregory's Girl, Whisky Galore.
O' Horten (2007)
Norwegian, English subtitles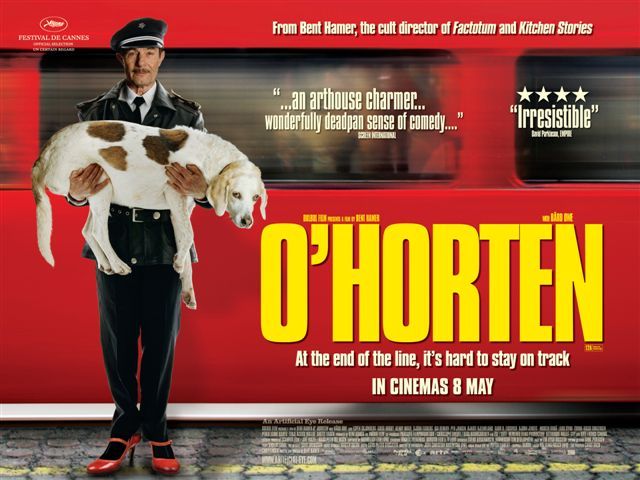 Odd Horten is a Norwegian rail driver coming up for retirement. Unfortunately, his last journey develops into a series of mishaps, and from then on his neat ordered plans become anything but. Great characters, gorgeous scenery and a haunting soundtrack… Oops! That sounds like I'm repeating myself! The comedy in O' Horten is more off-the-wall; if you've watched any Jacques Tati films, there are scenes that will have you howling.
Bent Hamar [dir], Baard Owe, Henny Moan, Espen Skjonberg
If you like this, try Mon Oncle, A Fish Called Wanda.
Spirited Away (2001)
Japanese, English dubbed or subtitles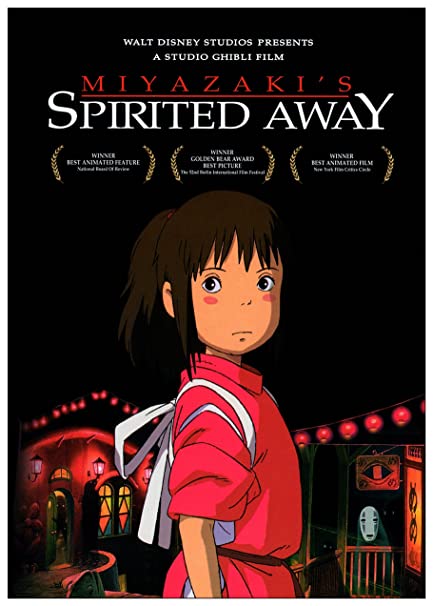 10-year old Chihiro and her parents come across an abandoned theme park. Only it isn't abandoned, but as night falls it becomes a portal to another world where it is a resting place for the spirits. Spirited Away is a film for all the family about courage and finding yourself. This is not just one of the greatest ever animations, but one of the greatest ever films, full stop. (Oh, and a beautiful soundtrack by Joe Hisaishi.) Watch it. Now. You need this in your life.
Hayao Mayazaki [dir]
If you like this, try Howl's Moving Castle, Naussica of the Valley of the Winds. (Well, pretty much anything by Studio Ghibli, except for Grave of the Fireflies which is one of the most heart-rending films I've ever seen…)
Ameli (2001)
French, English subtitles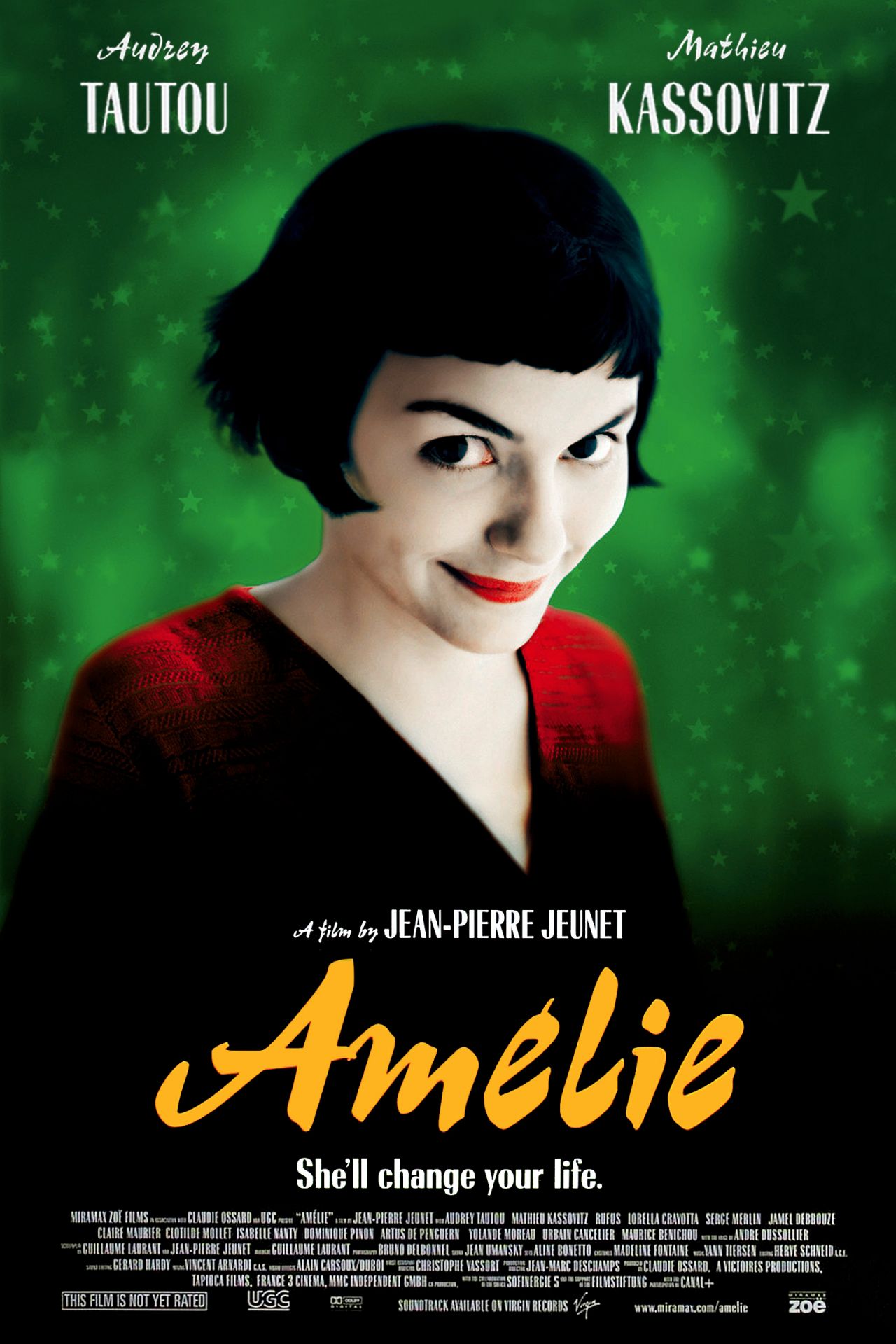 Amelie is a young waitress in Paris, who often lives inside her own fantasy world, but is determined to help the people around her find happiness. Some people would label this as a 'chick flick', but I disagree. True, there's more than a little whiff of Emma about the story, but it's a true masterpiece of cinema, with some really great magical asides (I won't leave any spoilers, but there's quite a few 'blink and you miss it' moments!)
Jean-Pierre Jeunet [dir], Audrey Tautou, Mathieu Kassovitz, Isabelle Nanty, Dominique Pinon
If you like this, try The Extraordinary Adventures of Adele Blanc-Sec, Miss Potter.
Lost Horizon (1937)
"In these days of wars and rumors of wars, haven't you ever dreamed of a place where there was peace and security, where living was not a struggle but a lasting delight?"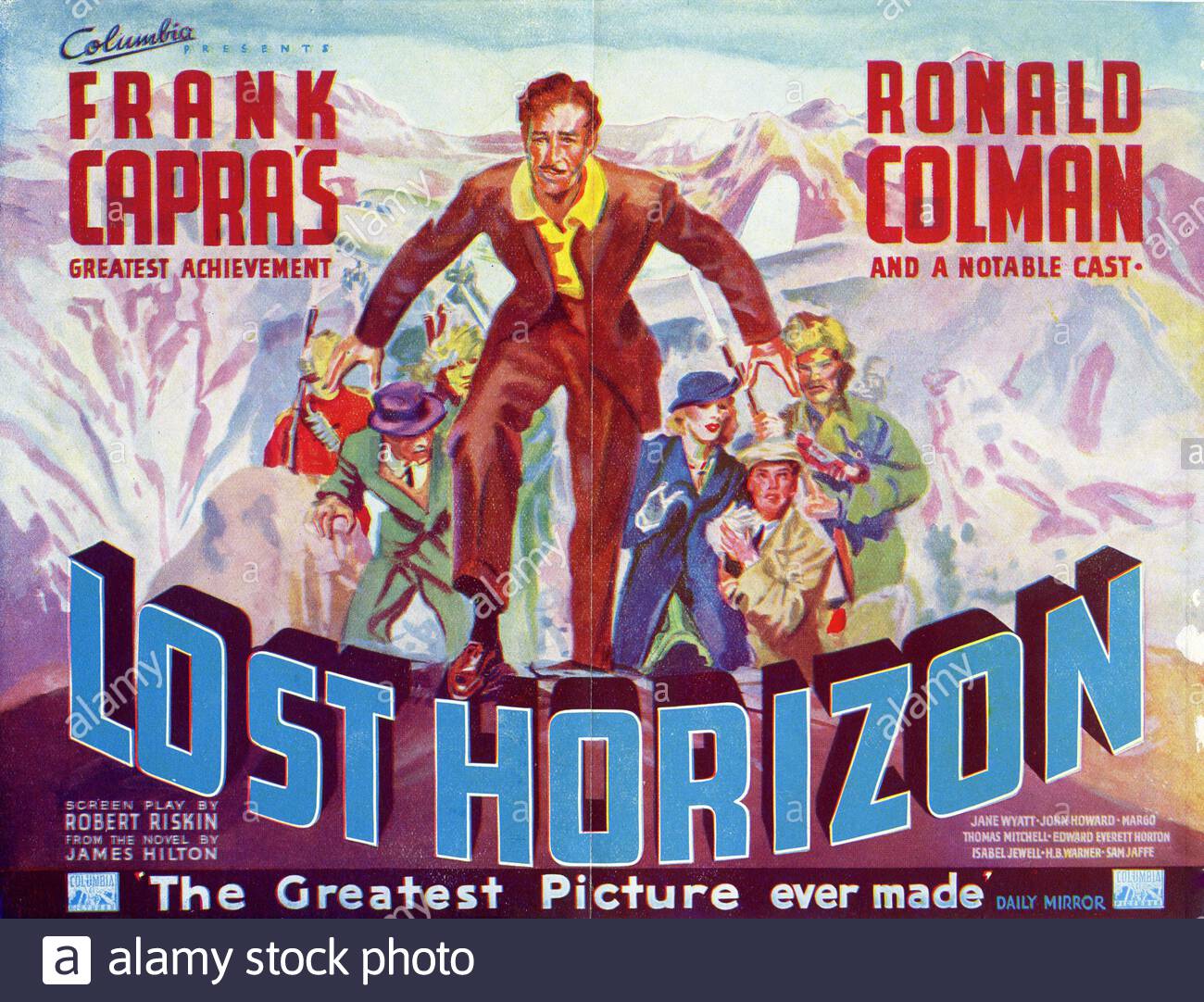 In Lost Horizon, a group of airplane passengers are mysteriously abducted only to find themselves in a strange haven in the middle of the Himalayas. Yes, this is a very old B/W (and dependent on which version you watch, there will be some segments where they use stills, from when the original celluloid was being repaired, just make sure you watch the 1937 film and not later pale imitations that dumbed down the film's key message of hope), but based on James Hilton's book about Shangri-La this is the original story about a distant paradise. Plus, it's a Frank Capra film so feel-good is guaranteed!
Frank Capra [dir], Ronald Coleman, Jane Wyatt, Edward Everett Horton, Thomas Mitchell, Isabel Jewell
If you liked this, try The Prisoner of Zenda (1937), Mr Smith Goes to Washington
The Wizard of Oz (1939)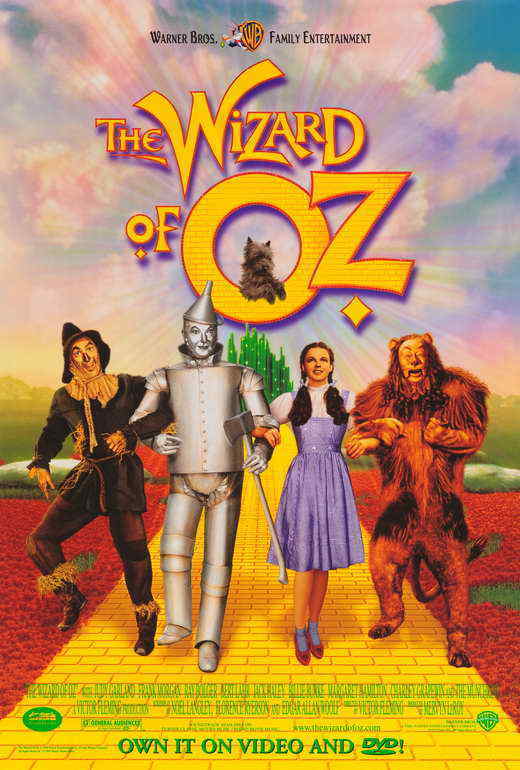 Stop groaning. Yes, you, at the back, I can see you. And stop scrolling. You cannot call yourself a movie fan and not like The Wizard of Oz, but you need to watch it engaging your inner child. (Which for some of us, ahem, is closer to the surface than others). There are so many magical gems in this film when you see it afresh… THAT moment when she leaves the greys of Kansas behind and opens the door onto the colours of Oz for the first time; some (pretty dark, when you think about it) overcoming of evil; the unbridled joy when the enemy is defeated; and of course the realisation that 'there's no place like home'. Not to mention of course Judy Garland's fantastic voice.
Victor Fleming [dir], Ray Bolger, Jack Haley, Bert Lahr, Margaret Hamilton, Frank Morgan
If you liked this, try Singin' in the Rain, The Lion, The Witch and The Wardrobe
Big Fish (2003)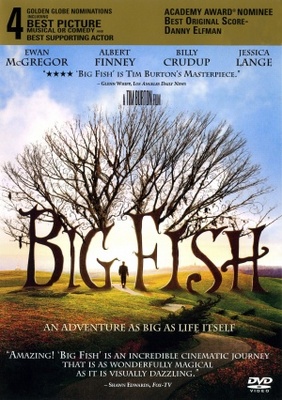 In the film Big Fish based on the book by Daniel Wallace, Will Bloom comes home to visit his dying father, a man who was known for telling tall stories. But what if those stories turned out to be true? His search will make even the viewer start wondering… Now, being a Tim Burton film, it's always going to be a little bit off-the-wall (did I say little), but this is superbly acted with Ewan McGregor in the lead role, and maintains just the right mix between fantasy and reality (for anyone who's not a nerd).
Tim Burton [dir], Ewan McGregor, Alison Lohman, Helena Bonham Carter, Danny DeVito, Matthew McGrory
If you like this, try The Adventures of Baron Munchausen, Pleasantville
Forrest Gump (1994)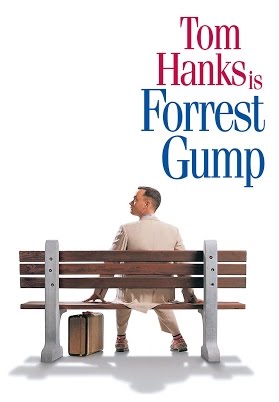 Seriously, is there anyone who hasn't seen Forrest Gump? Even if you've seen it before, I challenge you not to smile when watching it (and hint: the book by Winston Groom is even better). It tells the tale of a man with a low IQ; but through his adventures (and misadventures?) at school, in the army and beyond, he often shows he's got far more common sense than all those around him. An absolute must-watch, a real dose of what matters in life.
Robert Zemeckis [dir], Tom Hanks, Robin Wright, Gary Sinise, Sally Field
If you liked this, try Rain Man, The Terminal
Hook (1991)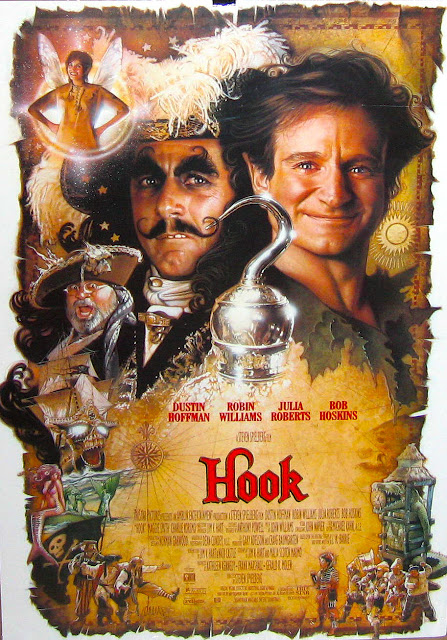 What if Peter Pan did grow up, and forget who he ever was? And what if Captain Hook was still alive and never forgave his old grudge? In Hook, in order to save his children Peter must return to Neverland and remember the child he once was. Some great performances (Dustin Hoffman hamming up the role of baddie superbly, and Maggie Smith absolutely fantastic as an old age Wendy). And it's a Spielberg film, so you're bound to finish watching it with a warm glow in your heart!
Steven Spielberg [dir], Robin Williams, Dustin Hoffman, Julia Roberts, Maggie Smith, Bob Hoskins (yeah, I'm not giving you any bonus points for guessing his role)
If you liked this, try Jumanji (1995), Finding Neverland (which is about the author J M Barrie, a very different film, but still worth watching)
Stardust (2007)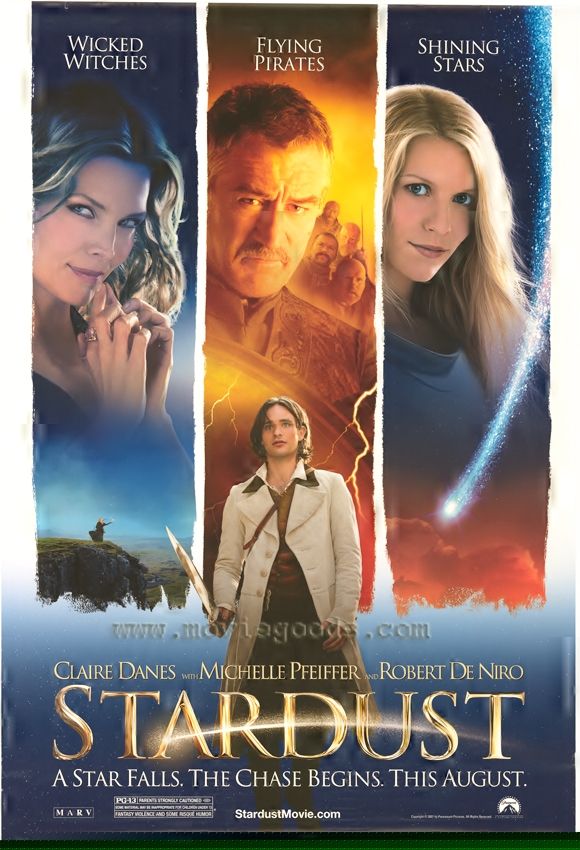 OK, I'm a huge fan of Neil Gaiman's books, so Stardust was always going to feature – but it is an enjoyable film! Young Tristran Thorn promises the girl he adores that he will bring her a fallen star they saw carving across the night sky. Unfortunately, the star fell on the forbidden far side of The Wall, in a kingdom where things are not always what they seem. And the fallen star assumes human form when it (she, played by Claire Danes) touches the Earth. OK, it's a romcom, but with some really good storytelling and humour – those who have seen it before are still busy laughing at a certain scene involving Robert DeNiro…
Matthew Vaughan [dir], Charlie Cox, Claire Danes, Robert DeNiro, Michelle Pfeiffer, Mark Strong, Ricky Gervaise
If you liked this, try Labyrinth, The Princess Bride
Finally…
I hope you enjoyed reading this list – besides the top 10 and those recommended there's a good many others that didn't quite make the cut, including Grand Canyon, Close Encounters of the Third Kind, Always, The Lion King (1994), Ferris Bueller's Day Off, Remember the Titans and Great Expectations (1946)…
But of course, better to lose yourself in a book – it lasts longer!
Updated Ian Raymond 21/03/2020